Nîmes train station
just a 5 minute walk from our hotel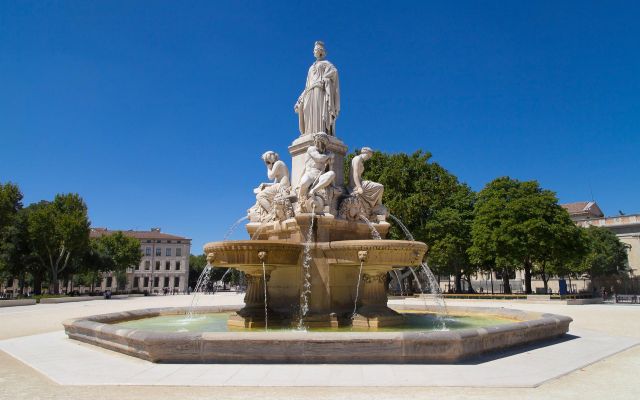 Nîmes train station, just 5 minutes on foot from the hotel, serves a large number of destinations, allowing for many days out and business trips. It's also a major stop on the high-speed TGV Méditerranée line.
A major railway hub since the 19th century, the station is served by both local TER services as well as longer-distance Intercités and high-speed TGV Méditerranée lines. This means that you'll be able to get to the city from a number of major towns and cities. It will take just 3 hours to get to the Gare de Lyon in Paris, and only half an hour more to get to Paris Charles-de-Gaulle airport.
The TGV also allows you to get from Nîmes to Marseille in less than an hour and half an hour to Montpellier, plus Lille in 4 hours 20 minutes and Brussels in 5 hours 15 minutes.
As well as the high-speed trains, Nîmes train station is also a major hub for regional TER and longer-distance Intercités lines, allowing you to get to such places as Bordeaux, Toulouse, Marseille and Nice. Other connections allow you to get to attractive towns like Avignon and Perpignan. The team at the Majestic will be on hand to help you find out more about times and connections at the train station, located just 300 m from the hotel.